Dear friends of Vyborghjelpen, both in Russia and Norway!
GODT NYTT ÅR, KJÆRE VYBORGVENNER I RUSSLAND OG NORGE!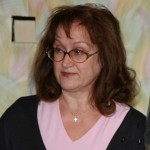 2014 is soon over. This year Vyborghjelpen has been twice in Vyborg, and one tour to St.Petersburg. About 80 Norwegian have been in Vyborg! And our leader Jon Teigen has been in Vyborg several times during the year. Also «the handymen» have been there, working on The House of Hope and Bethesda House.
We are so grateful to have this opportunity to help our neighbours in east, to be «friends helping friends». And we are looking forward to continue this work the coming days in 2015.
We have now celebrated Christmas. Jesus was born in Bethlehem. God changed his adress. From that day, his adress is in the heart og all believers. Praise The Lord!
IF the litle Child, Messias, The Son of God, have a Place in Your heart, you can call yourselfe a believer. And The Holy Spirit takes Place in Your life and will lead you trough all your difficulties, trough all the things you  meet in Your life. Remember it, every day, every hour, every second: HE is by Your side, inside you and Your Family. Be happy, prise and Glory to The King!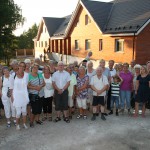 Vyborghjelpen wish you all a Happy New Year!!
Vyborghjelpen ønsker alle et velsignet godt 2015!